To be successful you need to surround yourself with amazing people.  Siv Air is very fortunate to have an outstanding team of employees working for us.
We may not be the biggest, but we always strive to be the best
Established in August 2015, Siv Air is a family owned, local Cairns business.  Specialising in domestic and commercial AC installation, service and repairs, your experience is Siv Air's number 1 priority.  We aim to deliver a high standard of customer service by offering clients peace of mind through:
Prompt communication
On-time delivery
In depth product knowledge
Cost effectiveness
Friendly dealings
Above all, Siv Air promotes a culture of continual learning.  This means that our staff are energised and engaged in the work they do.  Everyone at Siv Air takes great pride in delivering the highest level of customer service and satisfaction on every service we provide.  At Siv Air we believe the better the training, the better our ability to grow as a company.  Excellence isn't something achieved overnight.  It results from hard work and determination.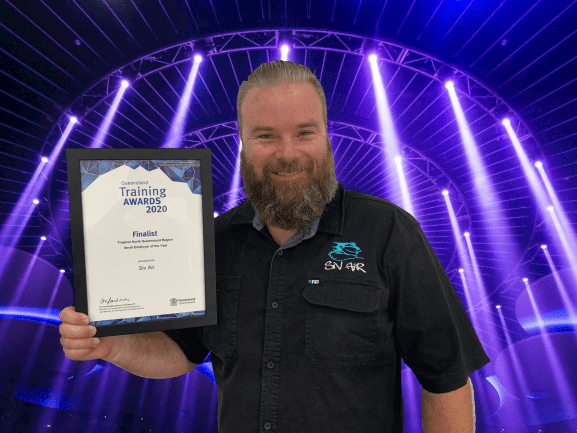 Queensland Training Awards 2020
Siv Air Cairns – Top 3 Finalist.
Tropical North Queensland Region "Small Employer of the Year".
Celebrating the state's top Training Achievers!